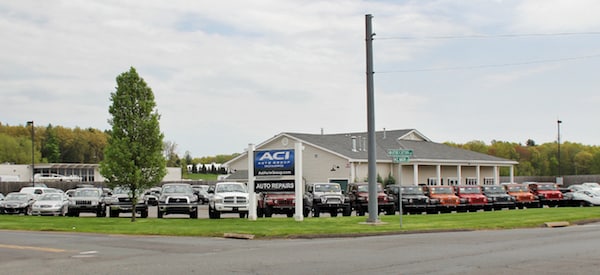 "Everything you need, nothing you don't."

The vast majority of our cars are bought directly from the manufacturers, with very few  exceptions.  We do this to ensure that our customers are provided only with the best vehicle available in the market. These are the same cars that the franchised dealers buy. Typically they came with free maintenance during the lease period. Since the scheduled maintenance was free, we find that most prior leases have a better service record than non lease cars. Good service records means that the car you buy from ACI will run longer and serve you better.
We service and certify all our cars to the same rigorous mechanical and cosmetic standards of the original manufacturers Certified and Pre-Owned policies. We use the same factory tools and technology under the guidance of our accredited technicians. We don't cut corners, we only cut cost.
Any balance on the original factory new car bumper to bumper warranty is automatically passed along to you, the new owner, and can be used at any dealership in the USA. No games, no gimmicks.
In addition, we offer extended warranties. This is a big point of difference in your experience with ACI and true to our mantra of "Everything you want, nothing you don't." Our extended warranties are optional, they aren't built into the price of the car. At ACI you don't HAVE to buy an extended warranty like you would if you were to buy a Certified Pre-Owned car at a major dealership.
If you do opt for an ACI extended warranty, we offer a warranty with longer coverage and more flexibility than what is available at the original manufacturer's dealerships. If you're interested in that additional coverage, let us know. We can help!